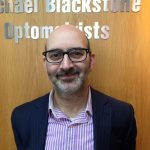 Jon
Behavioural Optometrist and Contact Lens practitioner
Jon has over 25 years experience in Optometry, having worked for various companies, including Boots Opticians, where he was a Senior Optometrist and Graduate Supervisor. He is looking forward to spending many years working in Beaconsfield. Married with 2 daughters, he plays football,golf and squash.
Andrea
Behavioural Optometrist and Contact Lens practitioner
Andrea has been with the practice for many years. She enjoys all work, especially with children which is inspiring her to proceed with Vision Therapy. She lives locally with her husband and enjoys music and dancing.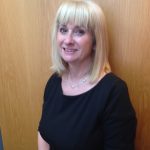 Christine
Accounts
Christine has been with the practice for over 25 years, where she has constantly looked for new ideas to improve the quality and range of our service to our patients. She previously worked in the administration of the Eye department at the Chiltern Hospital, and now she enjoys travelling, but is now happiest doing book-keeping for the practice.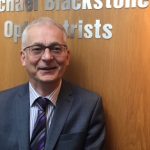 Nigel
Dispensing Optician FBDO
Nigel has been an Optician since 1975, and has seen many innovations in lens and frame technology to give the ultimate comfort in both vision and fit. In his spare time he enjoys walking, travelling, working in both his garden and three allotments, and spending time with his two grandchildren.
Lisa
Dispensing Optician FBDO
Originally, Lisa joined the practice full time for 20 years ago, but decreased her hours as the family expanded. She likes to keep her brain active by quizzing with friends and enjoying Zumba.

Nikki
Vision Therapist
Nikki is a Practising Occupational Therapist, specialising in Elderly care, and is also a Vision Therapist. She is looking forward to spending more time in the Practice helping to improve the reading skills and school work of children with reading difficulties.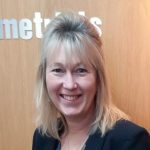 Jan
Vision Therapist and Optical Receptionist
Jan has been with us for several years as a receptionist and, now also as a Vision Therapist, running our Saturday clinic. A dedicated contact lens wearer for over 35 years, she is married with two daughters, both contact lens wearers. Jan enjoys aerobics, gardening and surfing.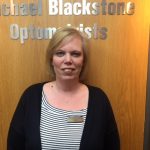 Teresa
Optical Receptionist
Teresa has been with the team for 5 years now, having previously been in retail, working for Sainsburys. She has 2 grown-up children, and enjoys catching up with friends in her spare time (Covid-19 dependent!!)
Lynne
Optical Receptionist
Having recently moved to Beaconsfield, Lynne is busy exploring the town and country walks. She is a real enthusiast of theatre, concerts and cinema (when they all reopen!!).